Mainly used for extrusion molding of wooden furniture. Make it very beautiful. There are many kinds of woodworking engraving machines, and there are many brands of woodworking engraving machines, resulting in different prices. The style is customized according to customer satisfaction. It can be used in wood industry, furniture manufacturing, shell gift making, decoration industry, PCB manufacturing, etc.
  It is understood that at this stage, China's woodworking machinery products for furniture manufacturing are tending to high-end. According to incomplete data analysis, at this stage, China produces 50 million cubic meters of wood per mu and about 5 million cubic meters of composite boards. At present, there are more than 30000 furniture processing factories in the great circle. The total annual wood demand for decoration market is 75 billion US dollars, with an increase rate of about 10%. The requirements for woodworking machinery over the years are 6 billion US dollars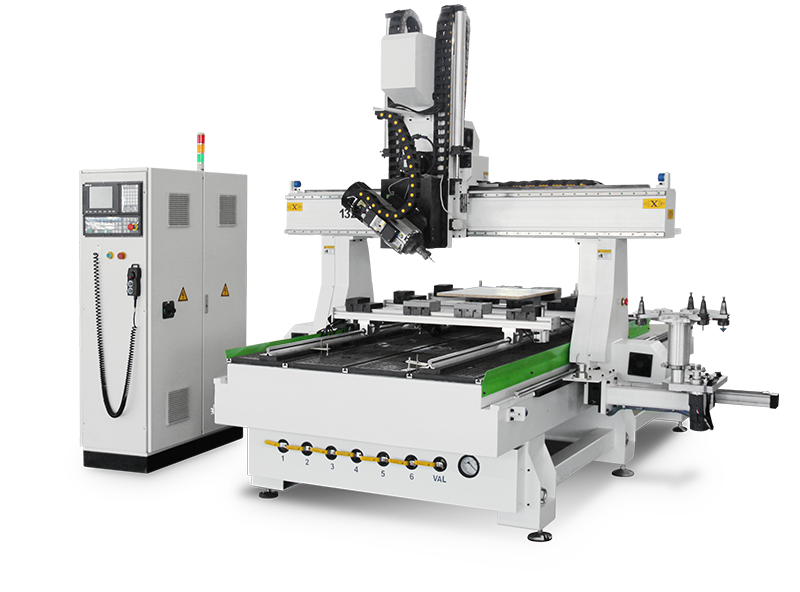 The spindle motor is the key component of the carving machine, and its characteristics are particularly harmful to the characteristics of the computer carving machine. Extrusion servo motor is generally divided into two categories: precision machining servo motor and sever servo motor with several thousand watts.
  1. The characteristics of fine extrusion servo motor are low noise, high speed, high precision, suitable for extrusion of very fine steel parts, such as stamps, nameplates, work cards gifts, etc. This kind of motor is generally high-speed variable-frequency motor with small power, usually under 250W. The defect is that the potential of the thick material is poor, and it is not suitable to break the thick material.
  2. High power cutting spindle is mainly used for cutting and high power carving. It has the characteristics of high power and strong cutting ability. It is particularly suitable for cutting characters and 3D characters. Of course, it can also be used to make badges, nameplates, seals, etc. According to the characteristics of the motor, this kind of high-power spindle can be generally divided into high-speed AC motor with no brush frequency and brush AC motor.
  application area
  Woodworking industry: three dimensional wave board processing, cabinet door, solid wood door, craft wood door, paint free door, screen, craft fan window processing, shoeshine machine, game machine cabinet and panel, mahjong table, computer table and panel furniture products auxiliary processing.
  Advertising industry: advertising signs, logo production, acrylic cutting, plastic molding, production of various materials advertising products.
  Mold industry: can carve copper, aluminum, iron and other metal mold, as well as artificial marble, sandstone, plastic plate, PVC pipe, wood and other non-metal mold.
  Other industries: it can carve all kinds of large relief and shadow carvings, which are widely used in Arts and crafts industry.