Laser cutting is an extremely valuable invention that has arisen from the past half-century. Projecting intense heat in an extremely narrow stream, laser cutting helps designers and welders to cut custom metal components and parts with the utmost accuracy. As so many other innovations, it adds to the improved sleekness and durability of many new computer parts.
  Of course, as with other technology, laser cutting is an ever-developing area, which means it's never flawless. There are still barriers to get past, and there are limits to conquer. When it comes to laser cutting heavy steel, these limitations manifest mostly in aspects such as the components that can be sliced, the strength of the lasers, and, as a result, the maximum thickness of the metal that the lasers can accommodate.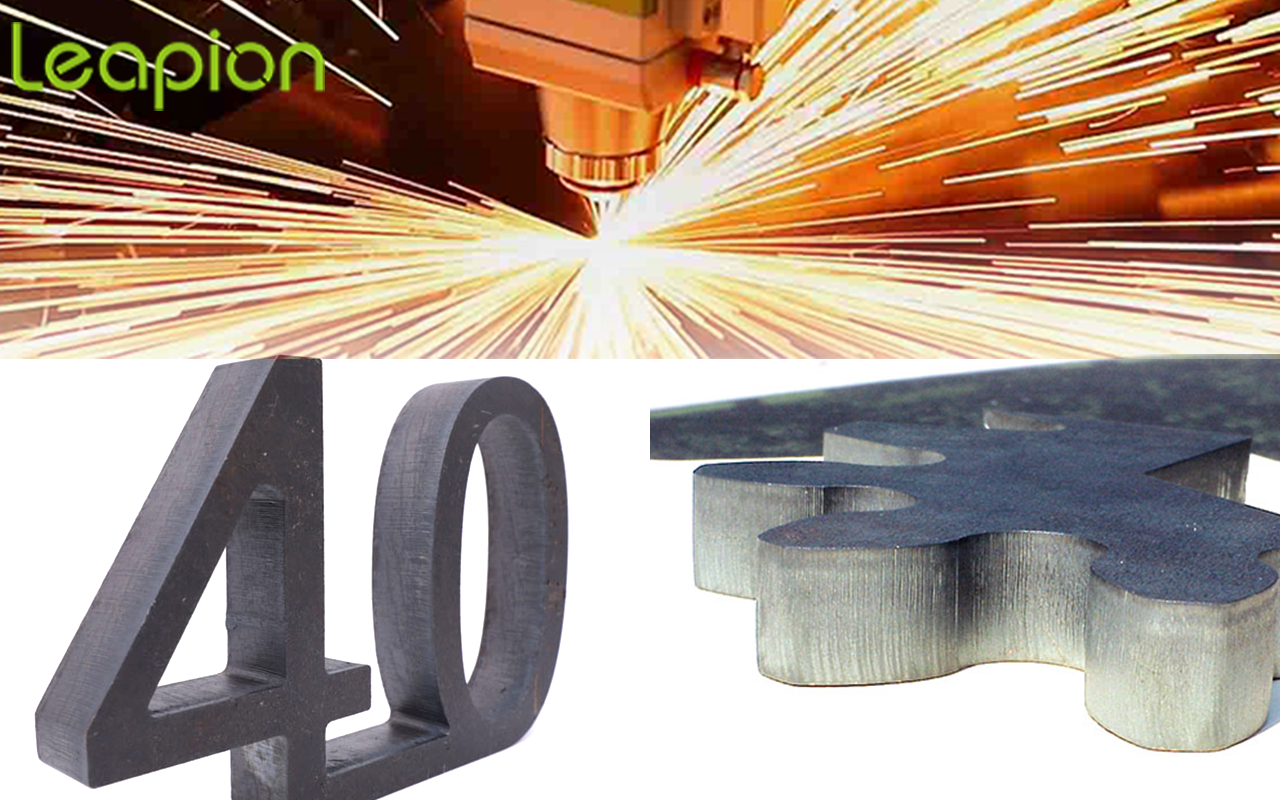 What metals would render a laser cut?
  Lasers can be sliced into a wide variety of materials and are usually used by a select few types of metal—in specific, carbon steel, mild steel, stainless steel, steel alloys and aluminum.
  Carbon Steel: Steel is a combination of carbon and iron. Carbon steel is a steel with a particularly high carbon content.
  Mild steel: Mild steel has a reduced carbon content relative to carbon steel.
  Stainless steel: Stainless steel adds small quantities of chromium to produce corrosion resistance.
  Other steel alloys: Alloyed steel is bonded to one or two other elements to reinforce it.
  Aluminum: Aluminum materials are valuable because they are thinner than steel materials.
  In addition to these metals, lasers can be used to cut into a range of non-metallic materials, from wood to plastic to ceramics. However, it is most commonly used to cut metals, especially those listed above.
  What is the highest thickness of the laser that can be cut?
  It seems easy enough to call for a single overall thickness cap for all laser cutters, but it's more complex than that. Many factors are at stake with how the laser slices into a piece of metal, so the maximum laser cutting thickness depends, among other things, on the particular laser and material used.
  For the sake of naming a particular number, we can match a high-watt laser—6,000 watts—with a metal like stainless steel. In this case, the overall laser cutting thickness will usually be around 2.75 inches.
  But the thickness depends on the variables in question. The same carbon steel laser could potentially only accommodate up to 1 5/8 inches, although a 4,000-watt laser could only penetrate 1 inch of stainless steel.
  Maximum thickness will be enormously higher for non-metallic materials such as wood and plastic, as they are much less rigid and heavy than steel or aluminum.
  Laser Cut Power vs. Substance
  When looking at the optimum cutting thickness of the laser, two considerations in particular—laser strength and material—should be examined. A laser at one wattage would not be able to cut through a material as dense as a laser at another. Likewise, the same laser would not be able to break into the same thickness of carbon steel as that of aluminum.
  Four of the most common laser wattages to be experienced are 3,500, 4,000 and 6,000. Lasers of 6,000 watts are good for cutting through very heavy or hard metals, but in many instances the lower watts are more than enough to do the job.
  The strength of a particular metal may vary based on factors such as the ratio of different alloy components, but there is also a tendency for some types of metal to be stronger or weaker than others. Here's a short rundown of how the materials listed above stack against each other, from the hardest to the simplest to cut.
  Carbon steel: High concentrations of carbon provide the metal with an extra layer of strength.
  Mild steel: lower carbon content than carbon steel, mild steel is easier to cut. However, although more cutting-edge, the finished products made with mild steel are safer and more durable than those containing larger concentrations of carbon.
  Stainless steel: the inclusion of chromium fights against corrosion which also makes the material less ductile and difficult to cut. It does not, though, have the same effect as carbon.
  Aluminum: Aluminum is usually a very ductile substance, as anybody with an aluminum foil background understands. It seldom proves to be a big challenge for lasers.
  Non-metallic materials: Predictably, at the bottom of the list are materials such as wood, plastic and ceramic, which are much less durable than metal.
  Certain steel alloys can also occur at different points on the list, based on the particular alloy and the ratio of the elements used. Again, neither of these rankings are definitive, since they will differ from case to case based on the composition of a given metal. One type of stainless steel may be much softer than another, for example. But the aforementioned list will help give you a sense of how many things happen.
  Pace CUTTING
  It's worth considering pace, too. Lasers with higher cutting strength can get through wider thicknesses, but they can also get through smaller thicknesses in less time. Likewise, the laser can break into softer materials quicker than stronger ones. This will sometimes bring benefit to the use of a high-watt laser, even though you're not working with an especially dense or heavy metal.
  However, pace is often influenced by the use of gas in the process. Metal can't simply be sliced through carelessly, since it will leave burrs and other inconsistencies on the sides of the cut. When cuts are made, gas must be used under high pressure to overcome these problems. Stainless steel, for example, uses nitrogen, while carbon steel uses oxygen. The type of gas and the time taken to correctly apply it may have an effect on the speed of the process, which is another way the process relies on the material being cut.
  When determining what power laser cutter you need, you have to balance these considerations against each other as well as against what you need the laser to do. You do not require a high-power laser for a certain work.