9 kinds of laser cutting machine and laser engraving machine ideas in 2020
Views:79001 Author:heyu Publish Time: 10-06-2020 Origin:fiber laser cutting machine Inquire
  We've compiled a list of 20 super creative and inspirational uses for your laser cutting and engraving machine. Without further adieu, here are 20 crafty uses for a laser engraver and cutter.
  1. Wooden Keychain Holder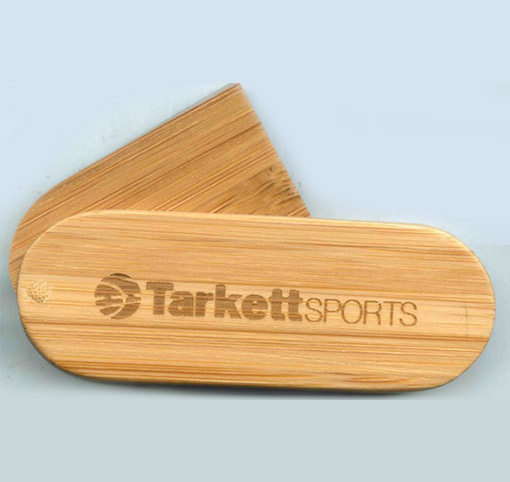 With the clever little saying and the ultra-simplified no evil monkeys, this is a simple, high-impact design that showcases both laser cutting and laser engraving wood capabilities.
  2. Keychain Bottle Opener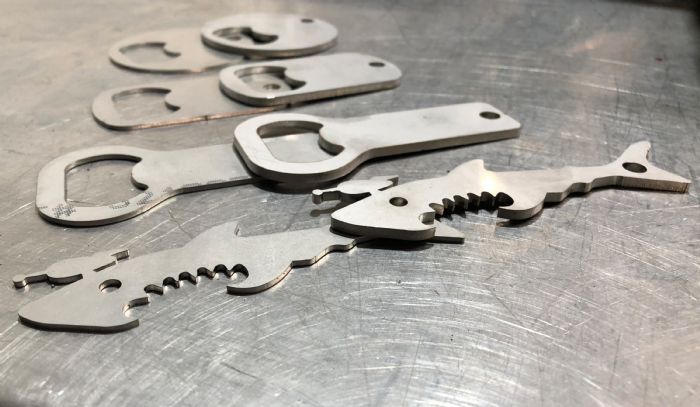 While we're on keys, let's go to and look at these stainless steel, laser engraved metal bottle-opening groomsmen gifts. Once again, very simple design. While you're at it, you could etch some corkscrews or wine glasses for the ladies.
  3. Wine Glasses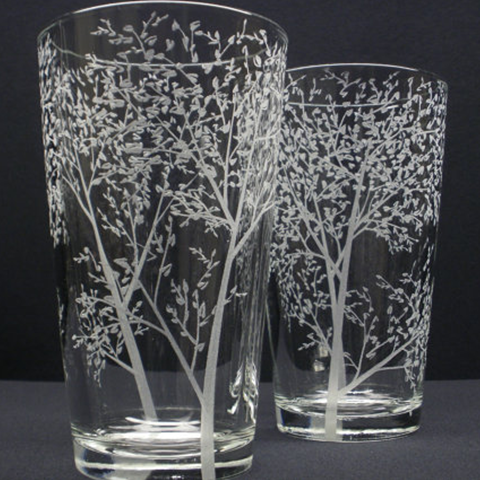 This isn't necessarily an innovative idea, but has a particularly pretty set of laser engraved wine glasses. We admire not only the intricacy but also the way the feathers wrap around with the curvature of the glass. This technique can be done with a rotary device, which allows one to engrave cylindrical objects. It's always more impressive when a design works with the form of the object on which it's been placed.
  4. Coasters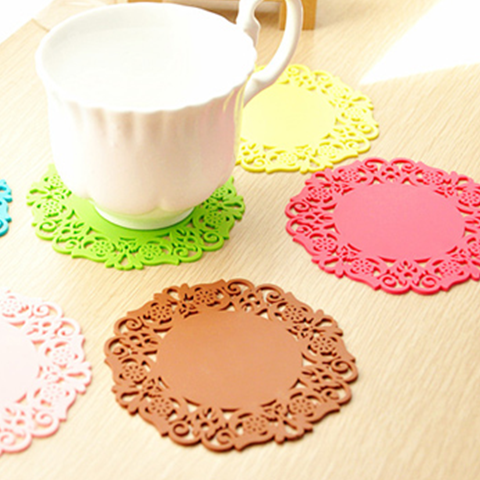 Coasters are a staple, and these from are geometric and intricate and all-around awesome. You could do a pattern, mandala, saying, or initials; the possibilities are endless. These are made by laser engraving acrylic but remember: with your AP Lazer you can utilize many materials such as wood, glass, tile, stone, and some metals, too.
  5. Acrylic Wax Seal Matrix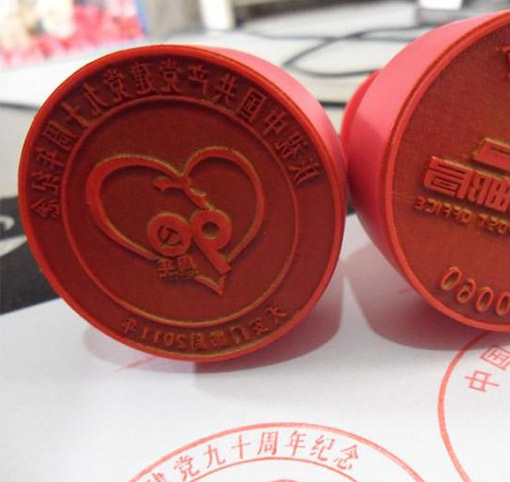 Also made from laser engraved acrylic is this wax seal maker, also known as a matrix. No, no one really uses wax seals for their postage anymore, and haven't since the modern postal service was put into place. However, they are still used for crafting, weddings, and making sure that the postman knows that their letter is special.
  6. Wood Rolling Pin
  This laser engraved wood rolling pin is perfect for when you need to crank out 200 Christmas cookies to take to all the parties, send to all the relatives, and still have some left for Santa.
  7. Glass Spice Jars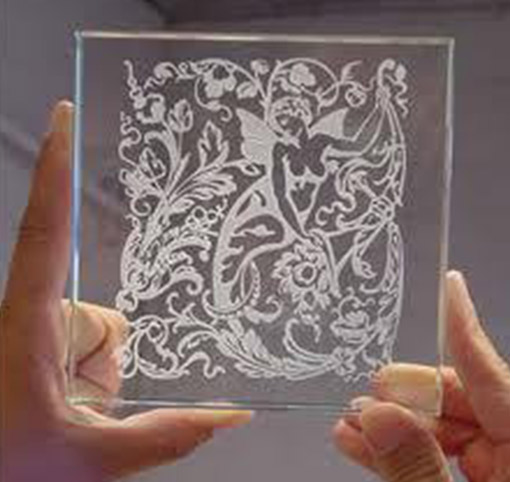 Since we are in the kitchen, let's take a look at these laser engraved glass spice jars, they are proof that anything in your everyday life can be laser etched or engraved or cut. If it needs a label, etch it. If it needs personalization, engrave it.
  8. Beer Cap Shadow Box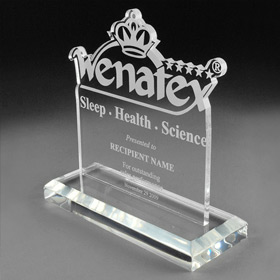 Or really a shadow box for any small item collection; beer caps, wine corks, coins all dated 1973, whatever you can think of. And you could etch in word art like this one, or a design, or whatever makes sense for the collection.
  9. Wood Cut Puzzles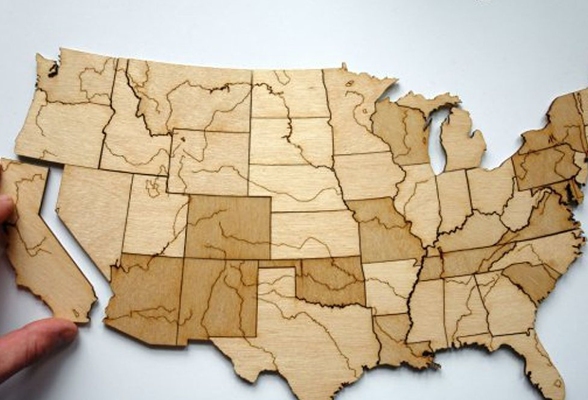 There are so many different ideas for these. but they range from simple preschool shapes to incredibly complex. For a school with a laser machine, it would be incredibly easy to make 50 of these from wood of acrylic in just an afternoon.